SHOP for SWANSEA LITTLE LEAGUE merchandise!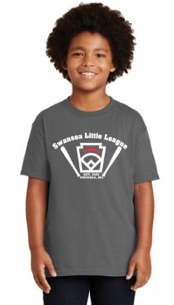 We have started a new online spirit wear shop at myLOCKER.net. Please click here to visit the Swansea Little League online shop!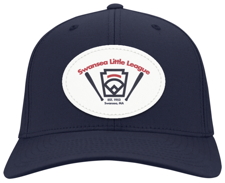 Managers for 2014
Anyone interested in managing a team in any division for the 2014 season should contact LL President Marc Haslam (m.haslam@comcast.net) by October 15, 2013.

All managers will be announced and Coaching clinics and CPR and Safety training dates will be set.
THANK YOU WALMART!
A big thank you to Walmart for their generous donation for a new scoreboard!

2013 Veteran's Memorial Tournament (formerly the Hoyle Tournament)
The official District 6 tournament for the 9-10 year old all stars


CONGRATULATIONS TO TAUNTON EAST 10's on winning the 2013 Veterans Memorial Tournament and capturing the District 6 crown!

- Tournament Schedule
- Tournament Information
- Tournament History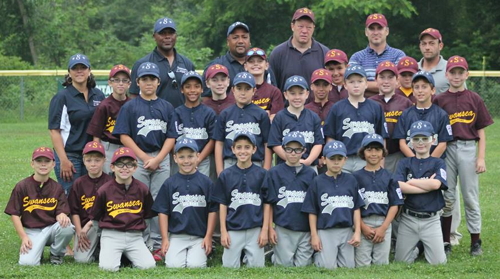 Swansea 9 and 10 Year Old All Stars
2013 DIVISION CHAMPS

Congratulations to the Nationals, Major Division Champs!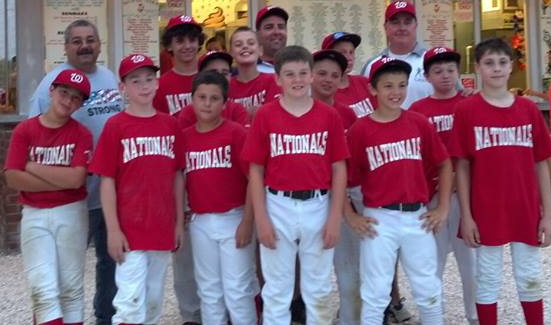 Congratulations to the Nationals, Farm Division Champs!

Swansea Little League Accident / Injury Policy
Please click here to view the Swansea Little League Accident / Injury Policy (

) and click here to view the Injury Tracking Form (

).
All accidents or injuries MUST be reported within 24 hours of the incident.
For more infomraiton, pleaseocontact Jordan Khoury, Swansea Little League Safety Officer, with any questions - via phone @ 508-509-7562 or via e-mail @ jordanjkhoury@gmail.com.
Sponsors Opportunity
The league is always looking for local businesses that would like a field banner or team sponsorsorship. If you own a business or know of one interested in a sponsorship, please notify Marc Haslam at 774-930-6208. Information for this will also be available at registration.

Swansea Little League is on Facebook
Join us on Facebook to see photos of games and events
Division Rules
Please review the appropriate division rules for your player(s)...rules are also located on the League Info page as well as the Resources page. Other divisions will be added soon.
Instructional Division Rules (

)
Farm Division Rules (

)
Major Division Rules (

)
Senior Division Rules (

)

Note About Composite Bats
please click to read the article: LL International Issues Update Regarding Composite Bats
Swansea Little League CORI Policy
please click here to review the Swansea Little League CORI Policy (

)
Challenger Division
Swansea Little League supports a Challenger Division for children with disabilities ages 5-18. This division supports not only Swansea but the Southeastern Massachusetts area. If you would like more information on this division please contact division directors Mike and Brenda Hyland at 508-672-4931

Reminders to read...
Spectators & Parents
Managers & Coaches
League E-mailing list

Stay up-to-date on happenings around the league this year. Join our e-mailing list by visiting the group home page at: http://groups.yahoo.com/group/SwanseaLittleLeague
Keep our Fields Clean!
Please keep our fields clean! Clean your dugout before you leave! If you see trash, please pick it up and throw it away - don't just walk by it. It takes ALL of us to keep our fields clean.
Emergency Contact Numbers
IN CASE OF EMERGENCY DIAL 9-1-1
Swansea Police Dept – (508) 674-8464
Swansea Fire Dept - (508) 672-4305
St. Anne's Hospital - (508) 674-5600
Charlton Memorial Hospital - (508) 679-3131
Hasbro Children's Hospital - (401) 444-3406