Wendy's Fundraiser

TODAY IS THE DAY!

SWANSEA LITTLE LEAGUE AND WENDY'S HAVE "TEAMED UP"

ARE YOU HUNGRY? STOP IN THE SWANSEA WENDY'S AT 632 GAR HWY TODAY, MONDAY 3-27-2017 FROM 5PM TO 8PM AND WENDY'S WILL DONATE 15% OF THE TOTAL SALES BACK TO THE SWANSEA LITTLE LEAGUE.

EVERYBODY HAS TO EAT, MIGHT AS WELL HELP US OUT WHILE YOUR ENJOYING A GREAT BURGER.


Opening Day 2017 - April 8th
click to enlarge
Registration for 2017

Registration for the 2017 Spring Swansea Little League Season has closed. Registering after March 1 will incur a $10 late fee and the possibility of being placed on a waiting list.

Questions should be directed to Swansea Little League President Marc Haslam at m.haslam@comcast.net or by phone at 774-930-6208



Developmental Skills Clinic

Swansea Little League is offering an exciting opportunity to get your players ready for the 2017 season with a 4 week Developmental Skills Clinic. This clinic will run on Wednesday nights from 5 to 7pm at Teamworks 732 Lees River Ave, Somerset, MA 02725 and will begin on March 1st 2017 and run for 4 weeks. This program is for players age 8 thru 12.

During this clinic, players will work on proper fielding and throwing techniques as well as pitching and catching. The goal of this clinic is not only to prepare for the 2017 season but also to continue to strengthen the league as a whole by practicing good mechanics through muscle memory drills.

The total cost of this clinic will be $35 per player for all 4 weeks and will be done through an online registration. Any coach that would like to assist in this training or if there are any questions concerning this clinic can be referred to the Player Development Coordinator Paul Nadeau at 508-802-0510 or drummer0627@yahoo.com.

We hope that you take advantage of this great opportunity to continue to train your players and look forward to a great 2017 Swansea Little League season!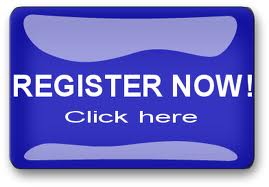 Click here to register for the 2017 Winter Development Clinic
Planning for the 2017 Season


Hello everyone. With these warm temperatures it is easy to think about baseball, and we certainly have. We have analyzed the projected number of players for the 2017 season and have decided to make some changes for the upcoming season.

The first change effects players age 10 & 11. This year we will re-introduce the "Minor" Division to the league. With greater numbers of 10 year olds it is important to insure this age group has a program that will better address player development. We will conduct Try-outs for the 10, 11 and 12 year olds. The Major Division managers will then conduct their draft from this group. ALL 12 year olds will play in the Major Division, 10s and 11s will be drafted according to player ability. The remaining 10 and 11 year olds will make up the minor division. Based on projections we anticipate the Farm, Minor and Major Divisions to have 4 teams in each.

All 8 and 9 year olds will continue to make up the Farm Division.

All 7 year olds and second year 6 year olds will make up the Instructional Division

All 4, 5 and first year 6 year olds will make up the TBall Division.

The Challenger Division will be comprised of players with physical and/or developmental disabilities.

Little League® has announced new rule and regulation changes to take effect in 2017


From the Official Little League site:

This winter, the Little League® International Board of Directors has approved new rule and regulation changes that will take effect starting in the 2017 season. Along with two major administrative changes to background checks and residency requirements, the 2017 rule and regulation updates focus on increasing the pace of play across all divisions of Little League and continuing to help promote sportsmanship on and off the field.

Little League has also created a full breakdown of all of the rule and regulation changes, including clarification on each. This page, found at LittleLeague.org/Rules, will be updated frequently with any new rule and regulation changes.

Please click here to read more about the changes

2017 Board of Directors

Thank you to all members who served on the BOD for the 2016 season and congrats to those elected to serve next season! Marc Haslam, Joe Martin, Wes Garell, Mike Backus, Paul Bell, Jordan Khoury, Al Dias, Chad Gonsalves, Lyle Katseff, Paul Nadeau, Steve Cantafio, Mike Hyland

Swansea Little League Receives ASAP Award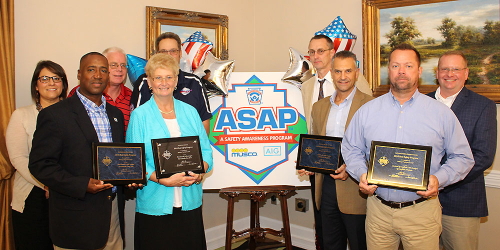 TEN U.S. LITTLE LEAGUE® PROGRAMS HONORED WITH REGIONAL ASAP AWARDS FOR THEIR SAFETY PREPAREDNESS

The safety of all Little League® players, volunteers, and fans is of upmost importance for Little League International. In 1995, Little League established the A Safety Awareness Program (ASAP), to encourage local Little League programs to create safety plans specific to their facilities and league. This plan would be used to help guide that league to a successful year.

With the support of Musco Sports Lighting and AIG Insurance, Little League recognizes those leagues who go above and beyond with their ASAP plans each year. At an annual luncheon during the Little League World Series, two leagues from each of the five United States regions are recognized for their participation in the ASAP program. Little League District Administrators are also recognized for their work in helping local leagues create their ASAP plans.

please click here to read the entire article

SHOP for SWANSEA LITTLE LEAGUE merchandise!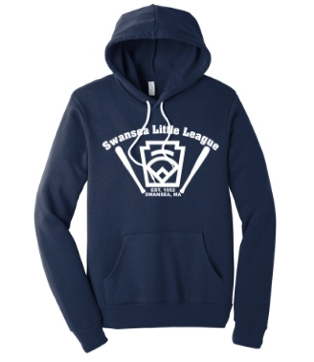 We have started a new online spirit wear shop at myLOCKER.net. Please click here to visit the Swansea Little League online shop!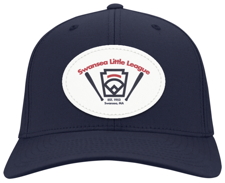 Challenger Division

Swansea Little League supports a Challenger Division for children with disabilities ages 5-18. This division supports not only Swansea but the Southeastern Massachusetts area. If you would like more information on this division please contact division directors Mike and Brenda Hyland at 508-672-4931

Division Rules

Please review the appropriate division rules for your player(s)...rules are also located on the League Info page as well as the Resources page. Other divisions will be added soon.
Instructional Division Rules (

)
Farm Division Rules (

)
Major Division Rules (

)
Senior Division Rules (

)

Swansea Little League CORI Policy

please click here to review the Swansea Little League CORI Policy (

)
Reminders to read...
Spectators & Parents
Managers & Coaches
Keep our Fields Clean!

Please keep our fields clean! Clean your dugout before you leave! If you see trash, please pick it up and throw it away - don't just walk by it. It takes ALL of us to keep our fields clean.
REMINDER: PETS ARE NOT ALLOWED

The League would like to take this opportunity to remind everyone that pets are NOT ALLOWED at the Swansea Little League Fields. This rule is in place to ensure a safe environment for all players and spectators.
Effective immediately this rule will be strictly enforced during all Little League events.
Swansea Little League Accident / Injury Policy

Please click here to view the Swansea Little League Accident / Injury Policy (

) and click here to view the Injury Tracking Form (

).
All accidents or injuries MUST be reported within 24 hours of the incident.
For more infomraiton, please contact Jordan Khoury, Swansea Little League Safety Officer, with any questions - via phone @ 508-509-7562 or via e-mail @ jordankhoury@yahoo.com.