League Meeting
There will be a League Meeting on Wednesday, May 15 after the games (around 8pm) in the meeting room above the concession stand. All Managers/Coaches are strongly urged to attend. All are welcomed.
Swansea Memorial Day Parade
from the Town of Swansea Veterans Agent, Kevin Serpa:

Swansea's Parade Committee members are honored to invite Swansea Little League, to participate in our Memorial Day Parade showing community pride and patriotism on Monday, May 27 th, 2019.
The parade will commence at 1:00 p.m. from Saint Francis of Assisi Church parking lot on to Gardner's Neck Road and proceed to Wilbur Avenue ending at the Bluffs Community Center. The latest you should arrive at the church parking lot is 12:15 so that we can direct you to your position in the parade and avoid road closure.
The length of the parade is approximately 1.6 miles or about forty minutes from the start to finish. Prior to your arrival at 12:00 noon those marching should arrange transportation from Private Butler Boulevard which is at the end of the parade.
NOTE: Players marching should be in team uniform and wear comfortable sneakers NO CLEATS!
Pitch Hit & Run 2019
Business/Organization Sponsorships
The league is looking for local businesses and organizations that would like to sponsor a team by putting their company name on the back of jerseys and/or on field banners. If you know of an interested business, please contact Marc Haslam via e-mail or at 774-930-6208.
To download a sponsor form, please click here.
More information will also be available at registration.
2019 Swansea Little League Officers
Congratulations to the 2019 Swansea Little League officers and MANY thanks to 2018 slate of officers!!
President: Marc Haslam
Vice President: Joseph Martin
Vice President: Al Dias
Treasurer - Jameson Ackers
Secretary: Wes Garrel
Ump-In-Chief: Joseph Martin
Safety Officer: Jordan Khoury
T-Ball Director: Steve Cantafio
Minor Coach Pitch Director: Mike Soares
Minor Player Pitch Director: John Preston
Major Director: Wes Garrel
Senior Director: Al Dias
Challenger Director: Mike Hyland
Player Development: JP Picard
SHOP for SWANSEA LITTLE LEAGUE merchandise!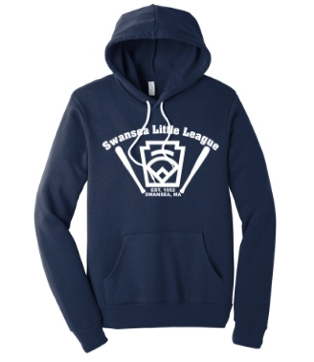 We have started a new online spirit wear shop at myLOCKER.net. Please
click here to visit the Swansea Little League online shop
!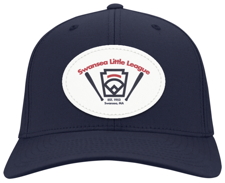 Challenger Division
Swansea Little League supports a Challenger Division for children with disabilities ages 5-18. This division supports not only Swansea but the Southeastern Massachusetts area. If you would like more information on this division please contact division directors Mike and Brenda Hyland at 508-672-4931
Swansea Little League CORI Policy
please click here to review the Swansea Little League CORI Policy (

)
Keep our Fields Clean!
Please keep our fields clean! Clean your dugout before you leave! If you see trash, please pick it up and throw it away - don't just walk by it. It takes ALL of us to keep our fields clean.
REMINDER: PETS ARE NOT ALLOWED
The League would like to take this opportunity to remind everyone that pets are NOT ALLOWED at the Swansea Little League Fields. This rule is in place to ensure a safe environment for all players and spectators.
Effective immediately this rule will be strictly enforced during all Little League events.
Swansea Little League Accident / Injury Policy
Please click here to view the Swansea Little League Accident / Injury Policy (

) and click here to view the Injury Tracking Form (

).
All accidents or injuries MUST be reported within 24 hours of the incident.
For more information, please contact Jordan Khoury, Swansea Little League Safety Officer, with any questions - via phone @ 508-509-7562 or via e-mail @ jordankhoury@yahoo.com.
Thank You Meganet Communications
A big thank you goes out to Meganet Communications for increasing our website storage space so that we can share more photos and announcements with our Little League families. Meganet has generously sponsored Swansea Little League by donating our web hosting space since the late 1990's when the league first went online. Thank you Meganet Communications! BTW - If anyone has all star photos or division champ photos from past years that can fill in our pages, please share! You can send them to swanseall@yahoo.com.