2015 Marlins - Farm Division Champs
(Playoffs)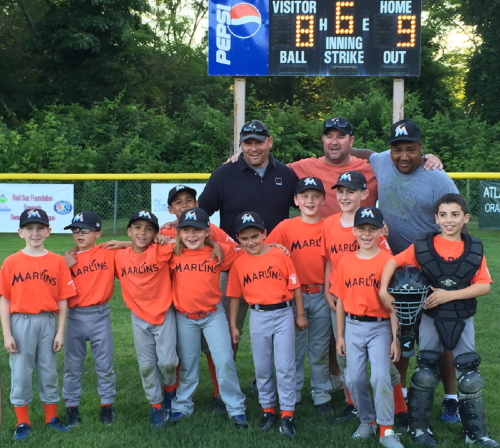 Players (L-R): Alex Johnson, Cam McKenna, Owen Dias, Ella Preston, Jaden Dias, AJ Correia, Nick Preston, Jack Orton, Ben Fortier & Ben Duquette
Coach John Preston, Co-Managers Todd Orton & Al Dias
2015 Orioles - Major Division Champs
(Regular Season & Playoffs)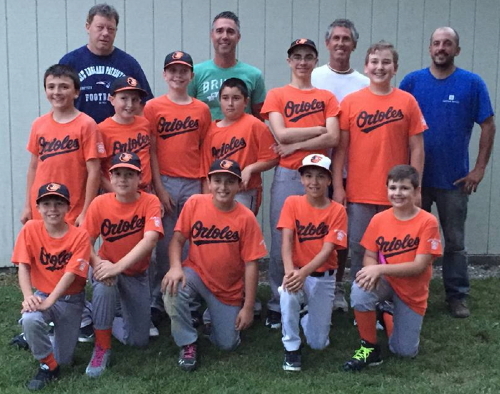 2015 Swansea Cubs - Senior Division Champs
(Regular Season & Playoffs)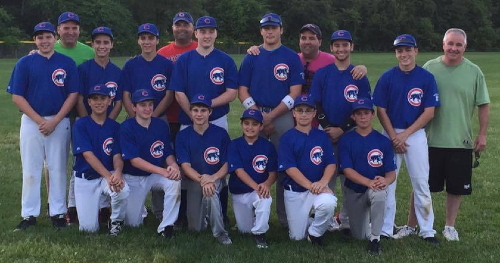 Front - kneeling (L-R): Wyatt Rego, Clayton Dyer, Lance Shecter, Brendan Thibault, Ryan Martin, Daniel Silva
Second row (L-R): Bradley Dellicker, Luke Sylvester, Colin Diamond, Wesley Dyer, Tim Silva, Logan Sylvester, Max Furtado
Coaches (L-R): Head Coach Dale Dellicker, Asst. Coach Joe Martin, Asst. Coach Mike Silva, Asst. Coach Ted Dyer

Thank you to the members of Swansea Fire Department Station 1 for co-sponsoring the team.